The 2017 Toyota Corolla iM | Lancaster Toyota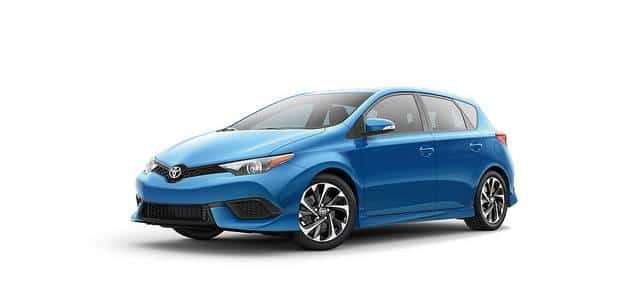 A new member of the family
With the death of the Scion brand comes the birth of a new Toyota—the 2017 Corolla iM. The fun, sporty, roomy iM is a breath of fresh air for the Toyota family. Though it will be wearing new badges, this is essentially the same funky hatchback that was beloved by Scion enthusiasts. To attract the uninitiated, though, Toyota is offering the iM with incredible 2-year free initial scheduled maintenance. Talk about sweetening the deal!
A small, efficient package
One of the 2017 Toyota Corolla iM's main selling points is the hatch's incredibly efficient performance. The vehicle has a single powertrain, a 1.8-liter four-cylinder motor capable of 137 horsepower and 126 lb-ft of torque. That efficient engine returns 27 MPG* in city traffic, 36 MPG* on the highway, and 31 MPG* combined. Add the Continuously Variable Transmission (CVT), and those numbers improve to 28 MPG*/37 MPG*/32 MPG*.
A style all its own
The iM still possesses that unique, eye-catching design that makes it such an attractive vehicle to individualists. The standard aero kit gives the iM an aggressive stance, as it offers up an imposing black honeycomb grille, spoiler, and chrome-tipped exhaust. The standard 17-inch alloy wheels, with their gloss-black accents and wild vortex design, are another head-turning element of the 2017 Toyota Corolla iM.
Contact Us