The 2017 Toyota Land Cruiser | Lancaster Toyota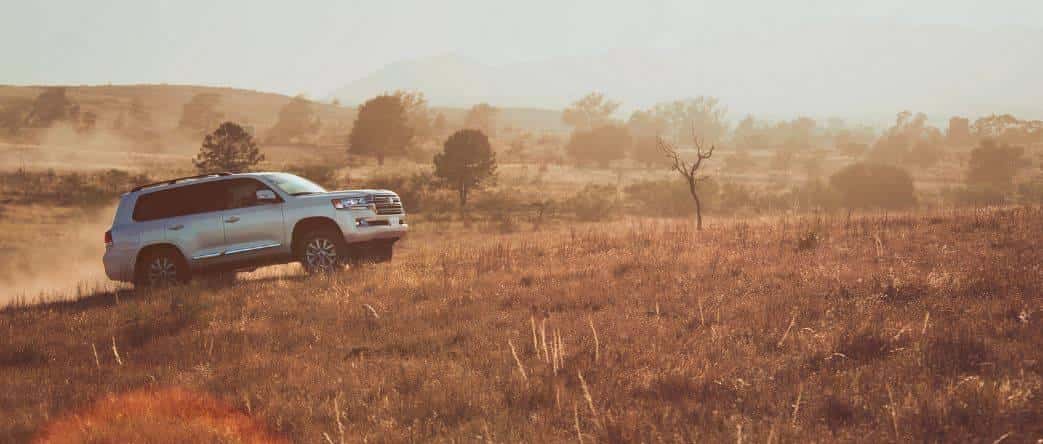 Timeless Style
When it comes to style, the 2017 Toyota Land Cruiser has one of the most classic looks on the market. With bold lines and a sculpted body, the Land Cruiser's exterior hints at its legendary off-road prowess. The chrome grille extenuates this SUV's LED headlights to create a sophisticated look that carries over to the luxurious interior, while the boxy frame stays true to the Land Cruiser's 60 years of history.
Top-Notch Performance
The Land Cruiser is equipped with a 5.7-liter V8 engine that churns out 381 horsepower and 401 lb-ft of torque. With this kind of power, it's no wonder this SUV exudes confidence. Toyota has added an eight-speed automatic transmission, which helps deliver power no matter the conditions, while its independent double-wishbone suspension helps enhance the Land Cruiser's superior off-road performance.
Off-Road Adventurer
Off-roading can be a great time, but it can also be demanding. To make it easier to focus on the good times, the 2017 Land Cruiser now comes with a variety of off-road-oriented features. First up is the Multi-terrain Monitor, which helps you check your immediate surroundings whether you're cruising through a creek or crawling over rocks. At the push of a button, you can see the Land Cruiser's front, back, and rear on the 9-inch navigation screen. Crawl Control also makes off-road adventures more possible by automatically modulating the throttle and brakes on five low-speed settings, making it easier to focus on steering.
Contact Us