2020 Toyota Hybrid Vehicles: Which one is for you?
No carmaker has done a better job of providing an excellent roster of hybrid vehicles than Toyota. You'll find hybrid vehicles that range from small cars to large SUVs, with plenty in-between options, which is why at Lancaster Toyota we're confident there's a Toyota hybrid for everyone!
The 2020 Camry Hybrid
An all-around winner, it doesn't get much better than the Toyota Camry Hybrid. The 3 trim levels offered range from basic to luxury, so drivers are able to match their 2020 Camry Hybrid to their budget and preferences. At up to 51 MPG city and 53 MPG highway, it still provides the best fuel efficiency of any large sedan, hybrid or non-hybrid. Agile and responsive handling, a sleek and muscular appearance, and excellent ride quality make for a family sedan that is destined to impress.
The 2020 Prius & Prius Prime Hybrid
You can't talk about hybrid vehicles without talking about the one that showed just how viable hybrids can be: the Toyota Prius. The Prius Hybrid AWD-e has an estimated MPG of 52 city and 48 highway, and uses an independent electric magnet-less rear motor to power the rear wheels from 0 to 6 mph, then when needed up to 43 mph, increasing your fuel economy
If you want the pinnacle of Hybrid vehicles, go for the 2020 Prius Prime – a hybrid vehicle that you can plug-in to boost your fuel efficiency even more. With a full charge and full tank of gas, the Prius Prime has an EPA-estimated driving range of up to 640 miles!
The 2020 Corolla Hybrid
This version of the beloved Corolla has intelligent changes and incredible efficiency that knocks this compact car's value out of the park. The Hybrid model gets an impressive 53 mpg and has a Hybrid Power Mode button to increase its throttle response for a more exciting drive. The lower stance and improved absorption gives the Corolla Hybrid a more controlled feel while adding more aggressiveness to the look. Ride clean in every way in the new 2020 Toyota Corolla Hybrid.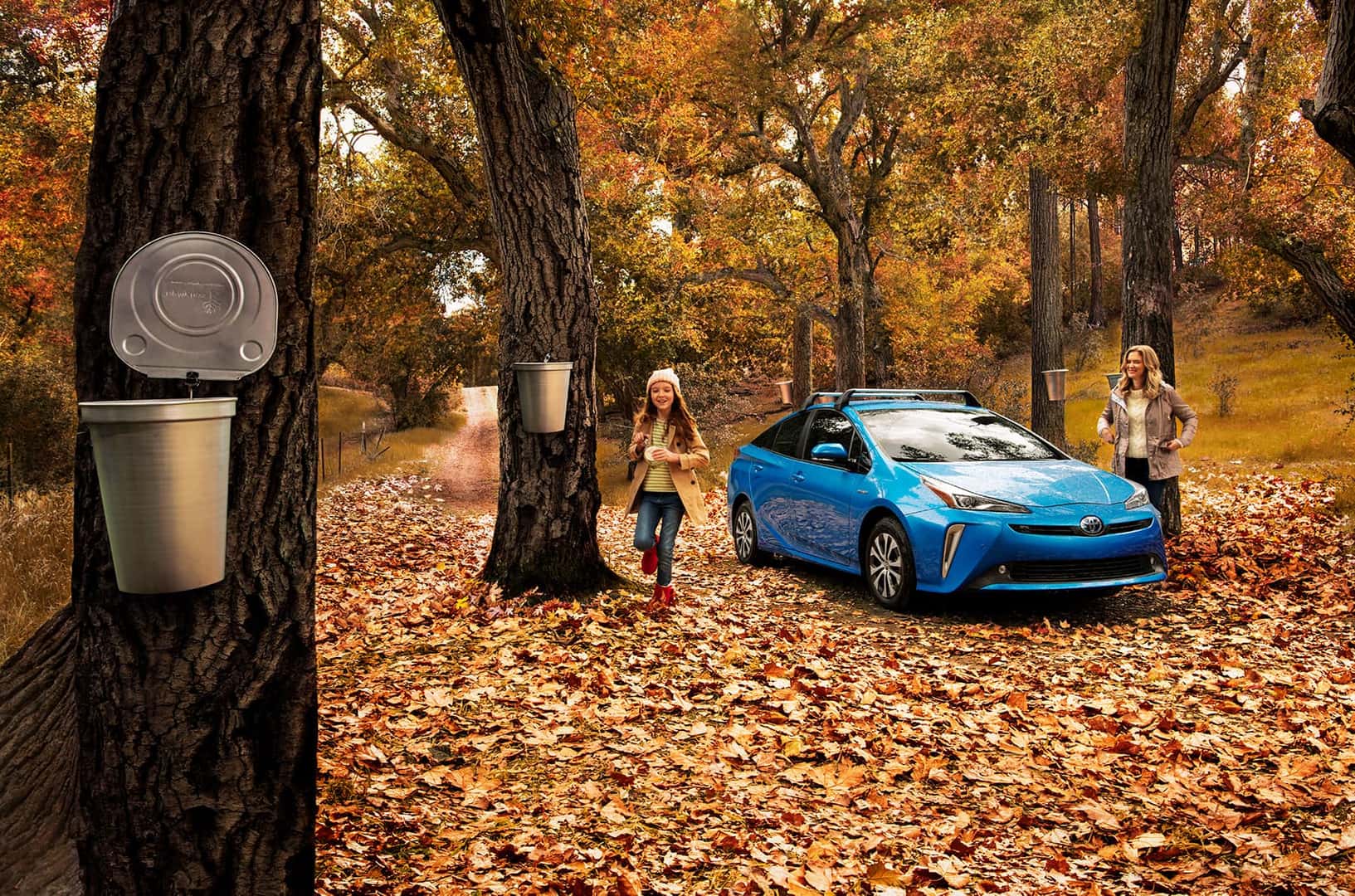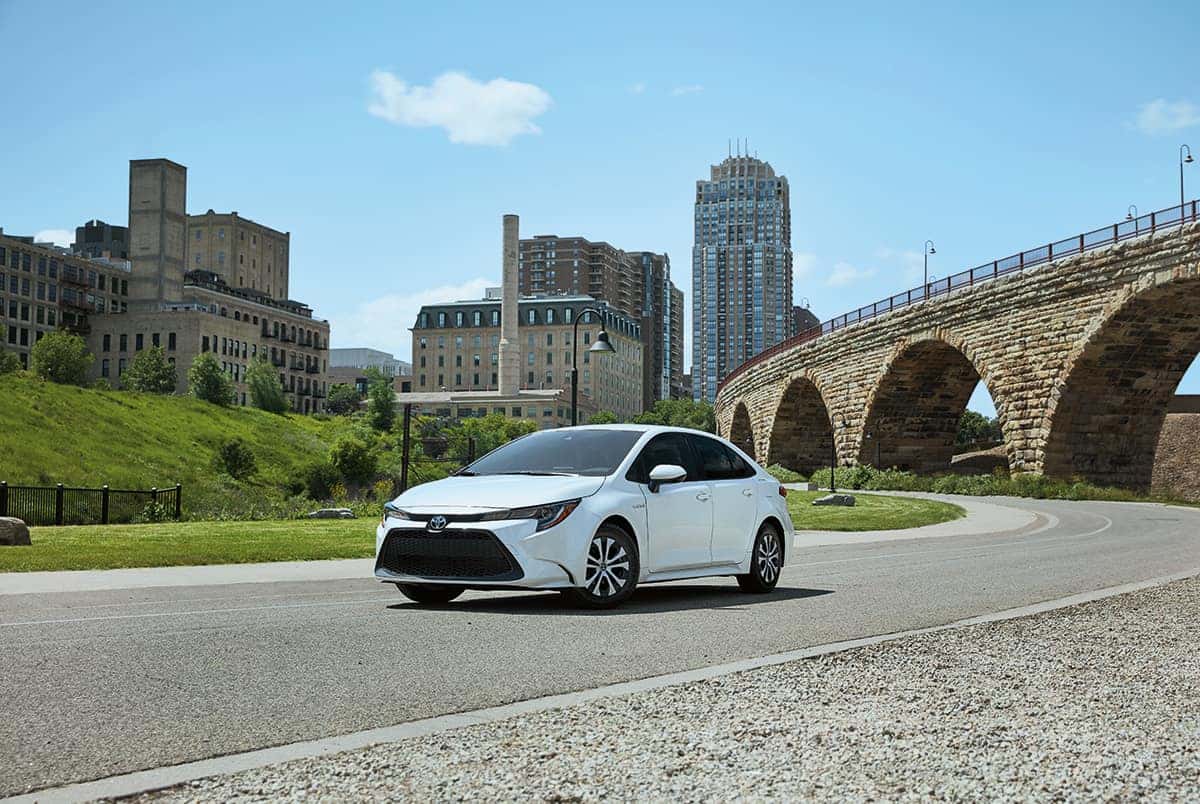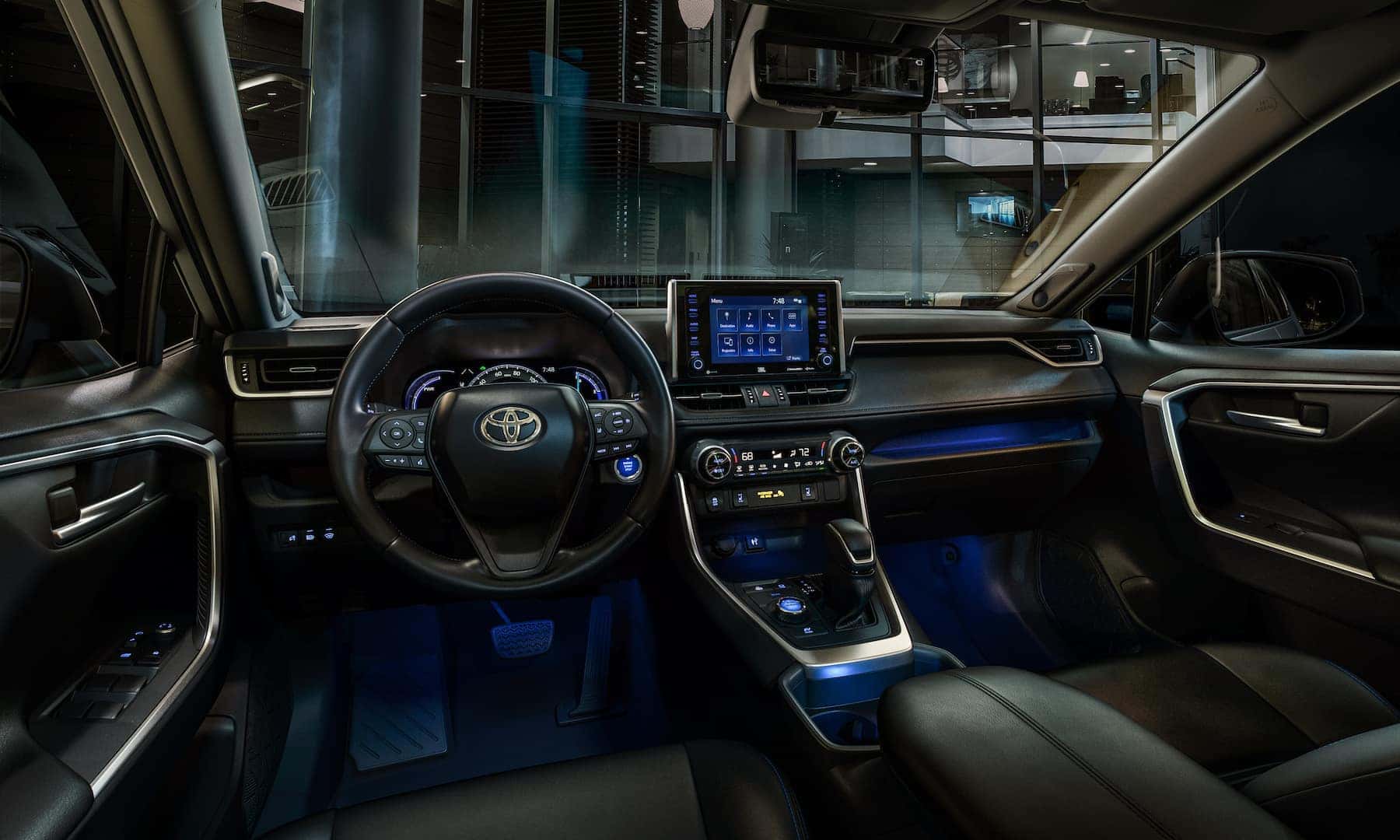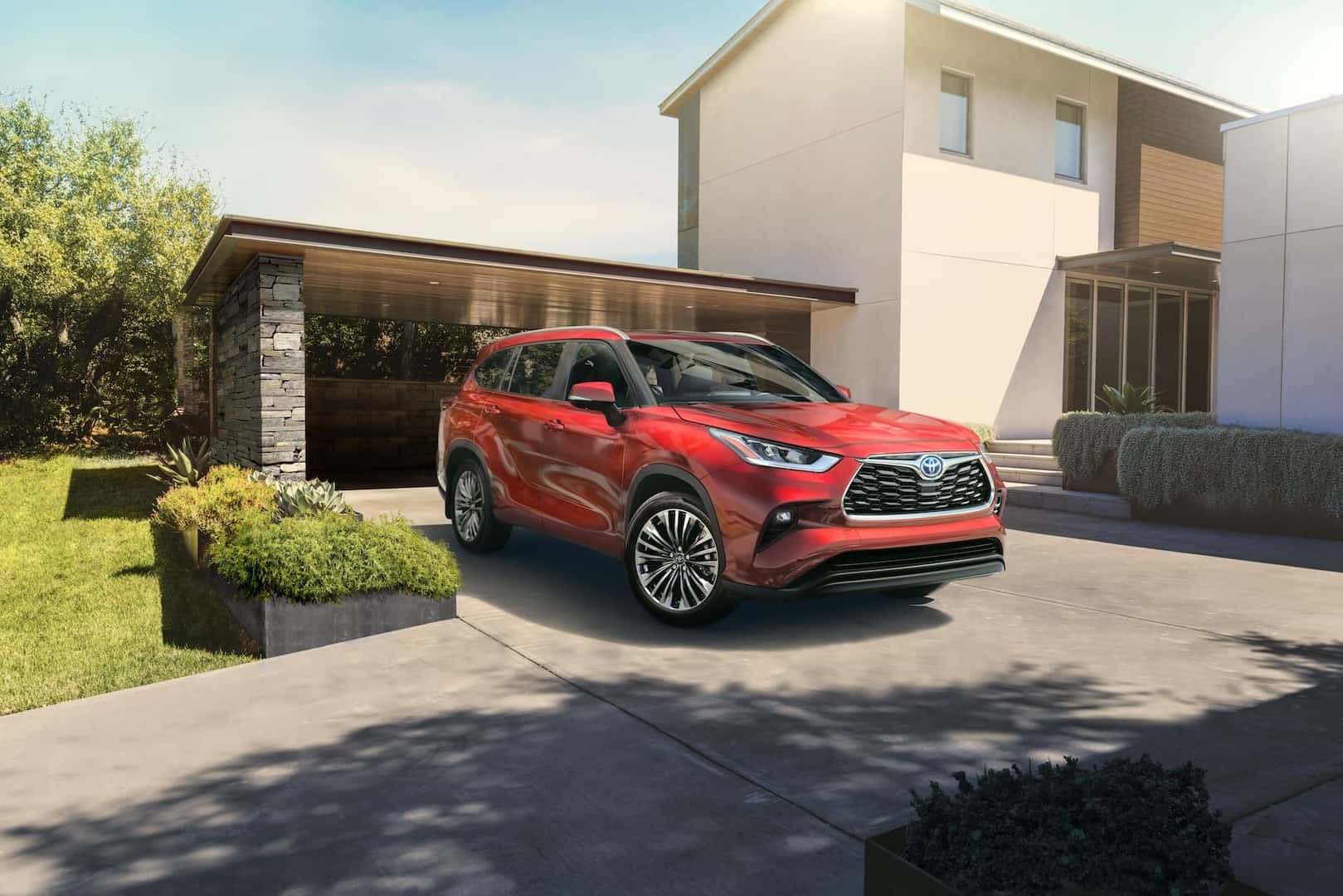 The 2020 RAV4 Hybrid
The newly redesigned RAV4 Hybrid is now available with 41 MPG highway and 37 MPG city. A Dynamic Force 2.5L engine, partnered with the Toyota Hybrid System Powertrain means that this new RAV4 delivers 219 combined HP, making the Hybrid the fastest RAV4 model! It's roomier too, with an additional 1.20 inches of rear legroom added, a larger center console, and an additional 2.5 inches of cargo area and two cargo area deck heights. This hybrid was made for adventure.
The 2020 Highlander Hybrid
Maximizing carrying capacity and fuel efficiency at the same time, the 2020 Toyota Highlander Hybrid is the perfect vehicle for family road trips and high-capacity adventure because it's the most spacious Toyota Hybrid yet. You get the same seating for up to eight people as you do in the standard Highlander, and the same roomy cargo hold that can store up to 83.7 cubic feet of goods. The efficient 3.5L V6 produces 306 HP, delivering an impressive 30 MPG city and 28 MPG highway. But you don't have to sacrifice fuel efficiency for towing – the Highlander Hybrid offers up to 3,500 lbs of towing, perfect for bikes, campers, or small boats.
The 2020 Avalon Hybrid
This large sedan gets excellent reviews across the board, from safety and comfort to performance and efficiency. It gets an EPA-estimated 44 MPG due to its advanced hybrid power train and other smart performance features. For example, the 2020 Avalon Hybrid features tangential vents and available aerodynamic body components to increase efficiency and decrease noise. The sleek styling of the 2020 Avalon Hybrid conveys sophistication and strength, while the premium interior makes for a luxurious driving experience. If you want a truly lavish hybrid vehicle to carry you on your commute and to run errands around Lancaster County, then the 2020 Avalon Hybrid is for you.
While almost every carmaker has one or two hybrids, only Toyota has been committed enough to offer an entire line-up, from compact car to full-size sport-utility, as hybrids. Stop into Lancaster Toyota in East Petersburg, conveniently located minutes away from Manheim and Silver Spring, to see the best hybrid line-up available from any carmaker!
Related Posts